High Holy Days 5781 / 2020
Yasher Koach and thank you to our clergy, leadership, professional and maintenance staff, and to the many, many coordinators, leaders, participants, daveners, leiners, shofar blowers, technologists, and all those behind the scenes who worked so hard to make our holidays successful.
These High Holy Day pages will continue to provide information and resources from the holidays for all to access.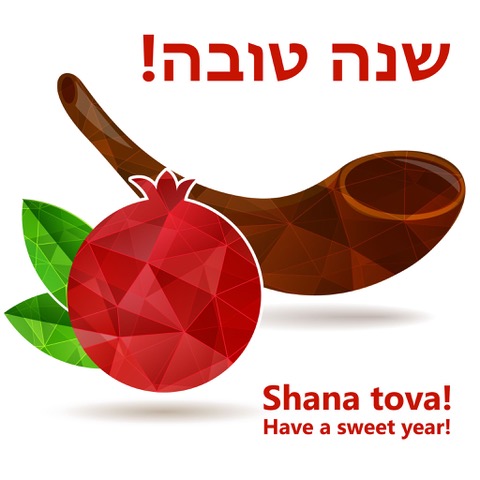 Services Resources/Supplemental Texts & Readings
Youth Services
We are planning services for our religious school students and family services on the holidays as well as extensive programming leading up to the holidays. We have several new elements of services for our religious school and family services and new contributors which we hope will make these programs more dynamic and meaningful.
Enjoy spending time with storyteller Josh Conescu as he shares these specially created holiday stories. Appropriate for all ages. Click each link for each story!
Additional High Holy Day Related Programming
We are thrilled to be hosting a series of programming in addition to our services, which we hope you and your family (young and not quite so young) will enjoy. All of this programming is free and available to your extended family and friends, even if they are not members at TI.

These programs include Zoom sessions, music (both traditional and contemporary ) for the holidays, and other daily surprises. Check www.tisharon.org every day (except Shabbat!) for that day's program, with daily surprises starting this Friday morning.

All of these programs, with information, descriptions, signup or Zoom link may be found at www.tisharon.org/events
Songs from the High Holiday liturgy: Prepare for the High Holidays with an evening of piyyutim, ngunim and songs presented live on Zoom. Hosted by George Aronson, the evening will include traditional tunes and piyyutim that you might recognize, but might not hear this year, as well as modern ngunim and original melodies from the liturgy.
click the pic to play! (opens in YouTube)
Musical Selections for TI for the Holidays
From Zamir Chorale
Temple Israel Presents a High Holiday Musical Interlude with Zamir Chorale of Boston.
Led by Founder and Artistic Director Joshua Jacobson, the Zamir Chorale of Boston is a vibrant voice in the presentation, preservation and perpetuation of Jewish culture. In addition to its regular concerns throughout the Boston area, Zamir has been highlighted on PBS and has presented in concert halls around the world. Zamir just celebrated its 50th anniversary, or as Josh Jacobson notes "50 years of Music with a Mission"!
Temple Israel is proud to have several members currently sing in Zamir: Jill Sandberg, Larry Sandberg, Julie Smily and Miriam Smirnov. Zamir's Board of Directors includes TI members Bruce Creditor and Larry Sandberg. Many thanks to Larry, who also serves as concert manager for Zamir, who graciously curated this collection of Zamir's music for the High Holidays.
Please enjoy and don't forget to follow Zamir at www.zamir.org. Also, it is quite common for YouTube to automatically follow the completed work with another music selection it believes will logically follow. So don't be surprised if you hear a chorale group from Israel or Indiana. Enjoy and Shana Tovah!!
Yizkor / Memorial Book of Remembrance
Temple Israel's annual Yizkor/Memorial Book of Remembrance is a time-honored tradition; one that will continue this year in spite of other changes. The 5781 book may be accessed HERE.
High Holy Day Greetings from Cantor Emeritus Steven & Myrna Dress
Israel Bonds
Israel Bonds is pleased to share with you our new virtual tab-card (below) created for the 5781 High Holy Days Campaign. The virtual tab-card simplifies the processes of learning more about Israel Bonds, opening an account, or investing.
This virtual tab-card will be a feature of another innovation - a series of spectacular online events this High Holy Days season featuring high level Israeli dignitaries, inspiring guests, and entertainers highlighting the importance of strengthening and supporting Israel through investments in Israel Bonds. Click the pics for more info
Sukkot
If it's the High Holidays, it means Sukkot is just around the corner!
Please click our HOLIDAYS webpage for more information on celebrating Sukkot, Shmini Atzeret, and Simchat Torah with TI.
Wed, May 5 2021 23 Iyyar 5781