Rabbinic Search
Welcome to the Senior Rabbinic Search page. This a where you can learn more about the process that our committee is taking to find our next senior rabbi. This will be the person who will lead the Temple Israel community into the future. We want our next rabbi to have the talents and skills to support the needs of the congregation and creativity to engage the South Area in Jewish life that is meaningful and relevant. We began by learning the best practices in organizing and managing the search process. We are working closely with senior staff at USCJ - United Synagogue of Conservative Judaism - and utilizing their considerable resources to optimize our efforts and to best collect your opinions.
We are a committee working on behalf of the entire congregation. Your thoughts, opinions, and ideas are all valuable to our work. They will help shape the next chapter in Temple Israel's long history. Please be in touch with either of us with any questions or input as we search for the best person to join our Temple Israel community. The committee email address is tisharonsearch@gmail.com.
Ellen Kischel and Adina Newman
Co-chairs Rabbinic Search Committee
Members of the Senior Rabbi Search Committee
Ellen Kischel – Co-chair
Adina Newman – Co-chair
Jane Cohen
Jamie Darsa
Rabbi Ed Gelb
Mark Goldstein
Scott Katz
Rafi Kieval
Andy Kriegel
Gabby Liverant
Sheryl Olshin
Mark Popovsky
Ellen Rothberg
Brian Silver
Sue Wolkon
Jess Yudewitz
Ron Czik (ex officio)
Neil Aronson (ex officio)
Subcommittees
The larger Senior Rabbi Search committee has been divided into smaller subcommittees to maximize our efforts. These smaller groups will change as needed as we go through the search process. We began with 4 subcommittees.
The communications subcommittee is responsible for keeping our Temple Israel family informed through emails and updates on the congregation's website as we move through the process. The members of this subcommittee are Sue Wolkon, Jaime Darsa, and Sheryl Olshin.
The application subcommittee will be working on the application that that our congregation must formally submit to the Rabbinical Assembly to receive resumes from potential candidates. This application will provide important information about our synagogue, the greater Sharon community, our experiences, and aspirations for Temple Israel. The members of this subcommittee are Rabbi Ed Gelb, Dr. Andy Kriegel, Jess Yudewitz, and Brian Silver.
Our staff structure subcommittee has reviewed our synagogue's organizational structure to help develop a structure to ensure a new Rabbi will have a clear understanding of how our synagogue operates and his or her role within this structure. Their recommendations have been brought to the Board of Trustees for their approval. The members of this subcommittee are Mark Goldstein, Jane Cohen, Dr. Rafi Kieval, and Neil Aronson.
Our focus group subcommittee is dedicated to working on meetings with congregants in separate focus groups to elicit feedback from our synagogue community that will inform every aspect of this process. We believe the results of these focus groups will provide more in-depth information and allow for more discussions on what personal traits and skills you consider most important for our new senior rabbi and allow all voices to be hear. The members of this subcommittee are Ellen Rothberg, Dr. Mark Popovsky, and Dr. Gaby Liverant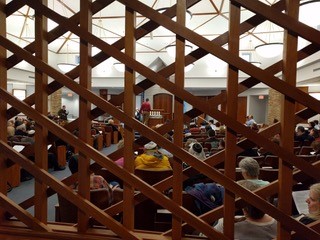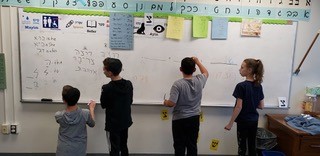 Survey Information
We have completed a comprehensive survey in which over 500 members participated. Todah rabah! We are pleased to share with you its highlights. At a very high level, it was wonderful to see that many of us are looking for the same traits in a senior rabbi. Many thanks to Dr. Janet Aronson for her hard work and wisdom in preparing and analyzing the survey results.
Focus Groups
Your voice counts! As part of Temple Israel's search for a new senior rabbi, the Rabbinic Search Committee is committed to hearing from as many members of our synagogue community as possible. During our first set of focus groups, nearly 75 members joined us to share their thoughts and aspirations for the future of TI.

We are now pleased to offer a second set of focus groups to continue hearing from you. Please consider participating in an interactive focus group meeting to be conducted over Zoom in the coming weeks. In order to have the most productive conversations, each focus group meeting will be limited to 15 participants.

As you will see, the next set of focus groups will be a combination of sessions designed for specific cohorts and sessions for "mixed" cohorts. Above all, it is important that we hear from everyone, so please feel free to participate in whatever session works best for you, even if you are not part of the specific cohort for that session. We will do our utmost to continue offering these opportunities to hear your voices until everyone who wishes is able to participate.

All information gleaned at these meetings will be totally confidential, in that no names or identifying information will be shared. Please review the available slots below and click on the button to sign up. Thank you!

If you have any questions, or if these events do not fit into your schedule, or if you would prefer to speak with us more privately, we invite you to reach out to us personally via our email, tisharonsearch@gmail.com.

Ellen Kischel and Adina Newman, Co-Chairs
Update: January 2021
Thank you to the many congregants and friends of Temple Israel who have participated in a focus group. The information shared has been honest, forward thinking, and shows a deep commitment to our community. This information will guide the Senior Rabbi search as we begin the next stages in the process. We hope to launch another wave of focus groups in the coming weeks, so if you have not had the opportunity to participate and would like to, please sign up when that information becomes available.
As of this week, the completed application has been submitted to the Rabbinic Assembly and is now available to potential candidates. Over the next few months, the search committee will be reviewing applications and interviewing candidates. The ability for a candidate to visit our congregation is dependent on the evolving COVID-19 pandemic situation and cannot occur in-person at least until April, with a strong possibility for this date to be extended. In lieu of in-person meetings, we will be utilizing zoom and other forms of communication to meet with candidates and introduce them to the Temple Israel community.
As we move forward in this search, we will continue to update the congregation and let you know of opportunities to get involved in making this important decision.
If you ever have any questions or feedback on the Senior Rabbi search process, please reach out to co-chairs Ellen Kischel and Adina Newman at tisharonsearch@gmail.com.
Mon, January 25 2021 12 Shevat 5781